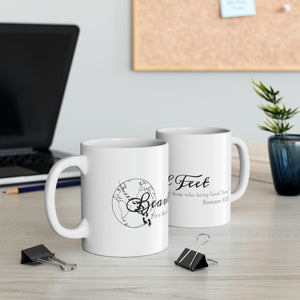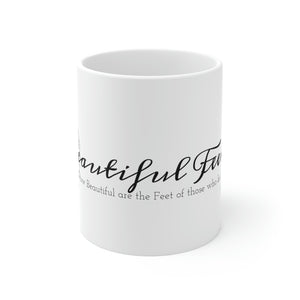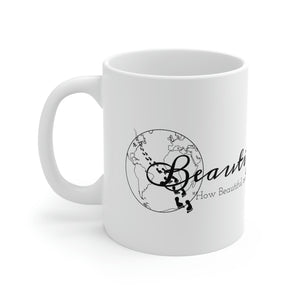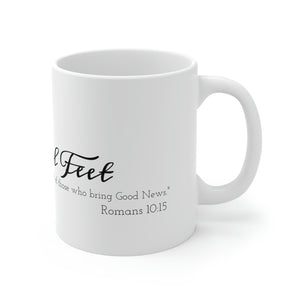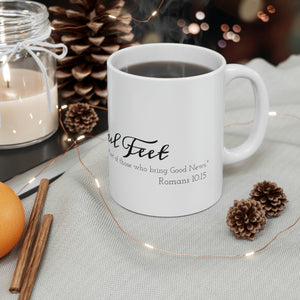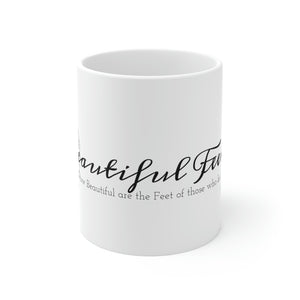 Beautiful Feet Mug 11oz
Romans 10:15 reads "How Beautiful are the Feet of those who preach the Good News."  Share the Good News while enjoying a cup of coffee or tea!
Perfect for coffee, tea and hot chocolate, this classic shape white, durable ceramic mug comes in the most popular size; an appreciated gift to every true hot beverage lover.
.: White ceramic
.: 11oz (0.33 l)
.: Rounded corners
.: C-Handle